Brian Stoddard
Chairman / Founder
Bio
Brian Stoddard is the founder and president of NW Signs. With close to 25 years of design and fabrication experience he now manages major projects, dreams up innovative ideas, and manages growth to ensure his core values for employees and customers are maintained. He has great satisfaction in playing a part in the successes of others, watching many people as they grow or have grown their businesses over the years. What a great reward to be a part of so many people's lives in such a meaningful way.
History
The road to owning a sign business was far from conventional for Brian. He had a passion for art and design from an early age and spent some time at the Detroit school of auto design, but the demands of life steered him into operating tow trucks in Detroit. A honeymoon in the Seattle area was enough to make he and his new wife fall in love with the Pacific Northwest. Wasting no time, they loaded up the truck and moved here to the Great Northwest!
With a growing family and bills to pay God blessed the young Stoddard family with an opportunity. Brian was ready to dive into a venture as an entrepreneur and the rest is history in the making. His Pastor at that time was a retired executive from the sign equipment industry and he loaned Brian a vinyl cutter. From that loan, a sign company was born.
The early years involved a lot of figuring it out...hand painted signs, airbrushing, murals, vinyl graphics, diligent work, and a whole lot of support from his wife, Michelle. Brian rolled up his sleeves and with determination and care has established a creative, ethical and exemplary company. Starting from the ground up and knowing how much goes into a business has given him a passion and a commitment to help other businesses. Brian doesn't cut corners and is concerned about doing things right and providing the best service and product he can resulting in great growth and an excellent reputation. As for the current years, Brian is busier than ever to serve his customers and employees with the highest standards and cares greatly about the processes. His family now has 7 children plus a new daughter-in-law! Brian is tremendously grateful for God's blessing and provision in his life and business. Though life is mostly work these days, Brian enjoys hiking and backpacking in the mountains, is devoted to God, his wife and family and can't live without strong coffee!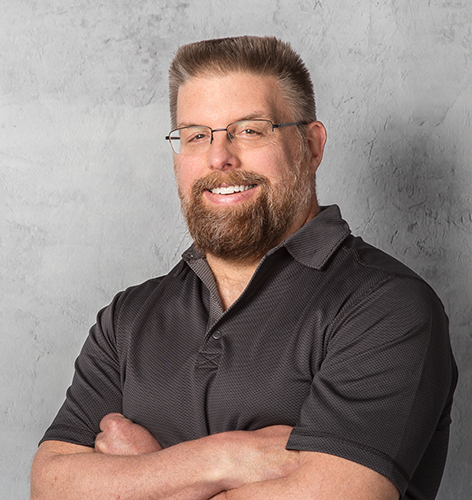 WHAT IS YOUR FAVORITE PAST-TIME OR HOBBY?

Table top games and writing

WHAT'S YOUR FAVORITE DRINK?

Scotch ales

WHERE'S THE MOST INTERESTING PLACE YOU'VE BEEN?

The ocean reefs in Hawaii

I can not express enough how thrilled I was when I received the sign. It is beautiful and really catches your eye.

Tanya Scott,